Make Money By Short Term Real Estate Rental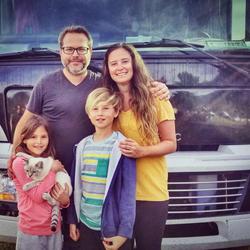 Join in for this interview with , Erez & Shirly Weinstein, Owners & Operators of Zula Beach Vacation Homes, a short term rental business!
We will talk about  1. Their personal journey into the short term rental world. 2. The benefits of real estate investments as a wealth building tool. 3. Things to look for when shopping for a short term rental property 4. Financing options and ideas. 5. Short vs. long term rentals.
---
Join the discussion
You need to be registered as an attendee in order to comment on this talk.
RegisterRegister
Erez & Shirly Weinstein
Owners & operators of Zula Beach Vacation Homes, a short term rental business
Categories covered
Proudly supported by